Catalogs

>

Zander
Catalog excerpts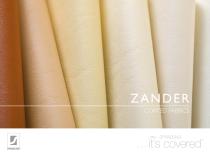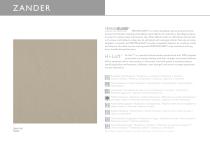 PERMAGUARD® is a newly developed topcoat protective finish that permits frequent cleaning of Spradling's coated fabrics for upholstery. Spradling's proprietary barrier coating makes maintenance easy. Most difficult stains are effortlessly cleaned with a dry tissue, and stubborn soiling may be eliminated with isopropyl alcohol. Not only do stains disappear in seconds, but PERMAGUARD® provides unequaled resistance to scratches, scuffs, and abrasion. No other marine vinyl surpasses PERMAGUARD®'s stain resistance and long term, trouble-free performance. Hi-Loft²™ is a specialty knitted textile...
Open the catalog to page 2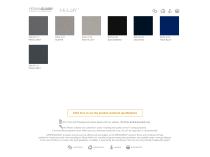 Click here to see the product technical specifications For Care and Cleaning instructions please visit our website W W W. S PR A D L I N G . E U No Master samples (not suitable for colour matching and quality control / testing purposes). Commercially acceptable colour shifts may occur between production runs. As such lot separation is recommended. All SPRADLING® products and services are offered and sold subject to the SPRADLING® General Terms and Conditions of Sale, available for download under www.spradling.eu. Please follow our manufacturing and maintenance guidelines, also available...
Open the catalog to page 4
All SPRADLING catalogs and brochures
Compare up to 10 products