iC-m23 -
2 Pages
VHF MARINE TRANSCEIVER
iC- m23
Icom pioneered the floating VHF marine radio, and others followed. Setting a
new trend yet again, the IC-M23 floats and lets you know where it is with the
flashing feature. The radio flashes in the water, even when the power is off!
It is smaller and lighter than any other buoyant marine handheld too.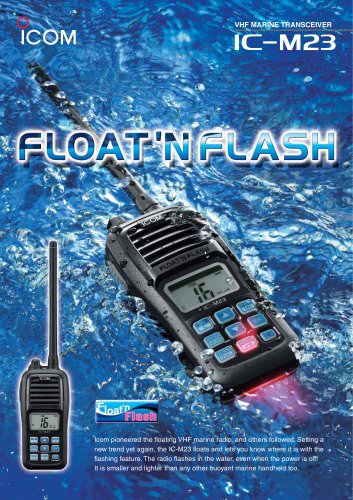 P. 2

VHF MARINE TRANSCEIVER IC-M23 FEATURES- Float'n flash* With its innovative flashing red LED light, an overboard IC-M23 is easy to find,...
Text version
All Icom catalogues and brochures
Archived catalogues